With Usui Reiki Master/Teacher Kathleen A. Tooley
Do you feel the call to become a Reiki Practitioner?  Reiki is an invaluable tool that can be used  anytime to bring healing energy to yourself and to your loved ones.
Reiki I | $120 
Sunday, September 24th | 10am-4pm | Signup Here!
Reiki I,  Become attuned to Reiki, the universal healing energy that can support you, your family and friends. Reiki can connect you to feelings of calm, peace and relaxation. In the first half of class, participants learn a brief history of Reiki, the Reiki hand placements for yourself and others and receive the Reiki I attunement.  The 2nd half of class is devoted to practicing sharing and receiving Reiki energy.
____________________________________________________________________________________________
Reiki II | $120
Sunday, October 29th | 10am-4pm | Signup Here!
In Reiki II, participants learn three Reiki symbols. They will learn to send distant Reiki healing and receive the Reiki II attunement. Plenty of practice time will be available. Please bring your Reiki Manual. If you don't have a manual and would like one, there is an additional charge of $20
___________________________________________________________________________________________
Are you ready to become a Reiki Master? Call 215-740-1354 or email kathy@anahatayogawellness.com for information about Reiki Master/Practitioner and Reiki Master/Teacher Classes.  $180 each level 
Awaken your children to Reiki - Reiki for Kids and Teens now accepting Registrations | $60 
Testimonials
I am so glad I participated in the Reiki 1 class, and look forward to Reiki 2. It was amazing to be able to leave the class and then come home and use theory immediately on my husband. Thanks Kathy – you are an awesome teacher!! LR Harleysville
What I liked was the friendliness of the class. I think it was thorough. I feel like it opened a door for me and I want to study more and get better with using my Reiki skills. To me, this was a major step and an important one. CN, Lansdale
Kathleen is a Reiki Master/Teacher trained in the Usui/Tibetan Method, an affiliate member of the International Center for Reiki Training, as well an IET (Integrated Energy Therapy) practitioner. Kathleen has also studied Emergence Accelerated Healing Techniques (incorporating Angels into her healing work) and Kundalini Reiki. She is a 200 hour  Registered Yoga Teacher (RYT) certified in Kripalu yoga, a ChildLight Yoga Instructor, Prenatal Yoga Instructor, and Meditation facilitator.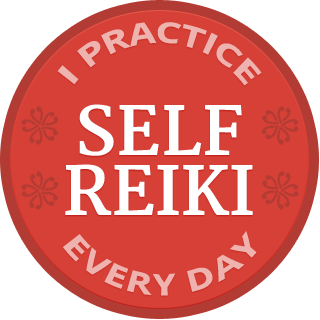 Classes include Reiki Manual & Certificate of Completion
Registration required 7 days prior to class start
Please bring a light lunch and, if you like, a journal.